God does everything out of unconditional love. Therefore He gives every disciple a part in His healing mission. He reconciles, restores and renews all things to Himself. Through the Kingdom of God Discipleship Program participants are empowered to discover deep spiritual truth. They become rooted in His love and filled with the fullness of God. As a result hearts, minds and lives are being transformed. Disciples are empowered to make disciples.
disciples lead others
Graduates of the program are equipped to start a small group. Using their completed workbook they are empowered to lead others into a greater revelation of God. Consequently disciples are making disciples.
The Kingdom of God Discipleship Program is ideal for both youth and adults. The 16 sessions include worship, prayer, Bible study, discussion, practicals, testimonials and everyday applications. Using powerful illustrations both the educated and uneducated are able to understand.  Both the participant's workbook and leader's manual are available in 6 heart languages. They are free to download, copy, print and share.
As a result lives are being transformed forever. To read their heartfelt testimonies follow us on facebook and our #ineverystep magazine.
Connect with us, pray for our projects and subscribe to our free podcasts, sermons and videos. Together we share the good news with the world.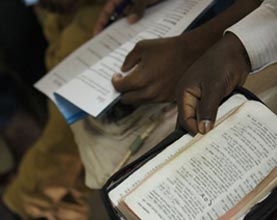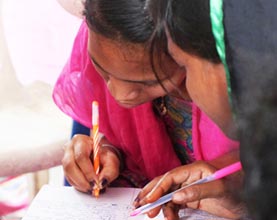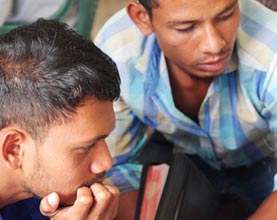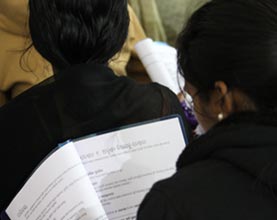 'I decided to end my life thinking I have no one to accept me as I am, but through this program I have come to know there is only one who loves me and He has greater plans for me. I now surrender to God every day living with new hope in Jesus.'
Kingdom of God Discipleship Program Participant