Welcome to the Kingdom of God Discipleship Experience. No matter where you are in your life's journey, there is always more with God. His kingdom is a place of equality and respect, truth and justice, peace and harmony, restoration and healing, freedom and empowerment, identity and destiny. To be established in His truth, rooted in His love and transformed in His power is a daily journey.
The Kingdom of God Discipleship Experience is specifically designed to be flexible around your lifestyle so that you can journey through at your own pace. All you need is a smartphone, tablet or computer with an internet connection.
We invite you to join us on this journey and discover the deeper truth about God, ourselves and each other. You can navigate through the sessions using the drop down menu located in the top right hand corner of the video viewing screen.
the kingdom of God discipleship experience workbook
To help you go deeper on your journey of discovery, there is a Kingdom of God Discipleship Experience Workbook for you to download and interact with as you watch the video sessions. Download Interactive PDF> Download Print PDF>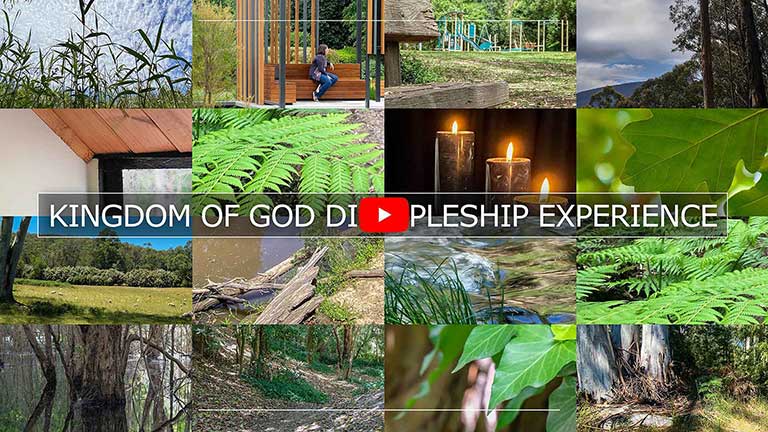 the k
ingdom of God discipleship experience

sessions
If you have questions about the Kingdom of God Discipleship Experience or want to share your story of how it has impacted you, please contact us. We would love to hear from you.
You can also connect with us through Facebook, make use of our free resources, and subscribe to our YouTube channel and #ineverystep magazine.
To listen to weekly messages subscribe to our jesus loves : the world podcasts through our website player or your preferred podcast app such as apple podcasts, spotify, google podcasts, amazon music, stitcher, iHeart radio or TuneIn. Be blessed, empowered and transformed in Jesus' name.